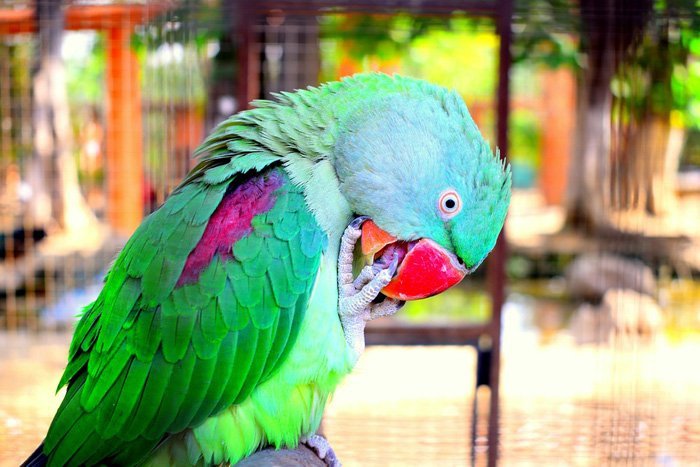 Brazil is magnificent, beautiful and versatile! It is infinitely diverse in its views, landscape, and climate. It is no exaggeration to say that Brazil could be interesting for every tourist. Brazil is unique in its architecture that combines a large number of historical facts and significant events. Private tourist guides of Brazil will tell about his country with love and pride. The official language is Portuguese, but you can feel free speaking English, natives will understand you. English is so popular due to developed tourism and many travelers, who come from different parts of the world.
Where is Brazil located?

In the North and the East, Brazil is washed by the Atlantic ocean. Being the largest state in Central-Eastern part of South America, Brazil is in 5th place in the world by population. It's a warm country with lovely landscapes, beautiful and clean ocean.
| | |
| --- | --- |
| Directions | States with border with Brazil |
| North | French Guiana, Suriname, Guyana, Venezuela |
| Northwest | Colombia |
| West | Peru, Bolivia |
| South West | Paraguay, Argentina |
| South | Uruguay |
When is winter in Brazil?

Brazil is a tropical country with seasons that are opposite of seasons in Europe, winter in Europe is summer in Brazil, and the European summer months in Brazil are in the winter. And therefore it is not necessary to go to Brazil for a tropical summer in June-August as in this case, you may be disappointed.
Brazil is divided into 5 different climatic regions:
equatorial,
tropical,
semi-arid,
tropical Alpine,
subtropical.
The precipitation is very different throughout the year and this fact affects the choice of the optimal time to visit one or another region of Brazil.
"Brazil is not what you see but what you feel. Once you spend time here - a week, two weeks - you get in the vibe. It's really intoxicating." - Francisco Costa
How is Christmas celebrated in Brazil?
Christmas in Brazil is celebrated on 25 December. In many ways, the celebration of Christmas in Brazil is reminiscent of the celebration in Europe and North America. Christmas tree, Christmas gifts and cards, decorating the house and delicious dinner with the family is attributes of Christmas celebration in Brazil. Traditional European Christmas theme winter and snow is present in Brazil, despite the fact that Christmas in Brazil occurs during the tropical summer.
How do you say "Merry Christmas" in Brazil?
"Feliz Natal!" – the most popular phrase in Brazil during the celebration of Christmas. A gala dinner is usually served late in the evening on Christmas eve around 10 – 11 hours. As a rule, it is roast turkey, fruit and fried cod, rice cooked in a special way and many other dishes. Festive meal on Christmas day is very rich and varied. Many Brazilians attend a midnight service or watch broadcast the mass from Rome.
How celebrate the New Year in Brazil?
You used to celebrate New Year in winter? Forget about it! New Year in Brazil is a fun summer holiday. At midnight on December 31, go to the beach, eat 12 grapes and make a wish. This wish will inevitably come true. At least, the Brazilians think so.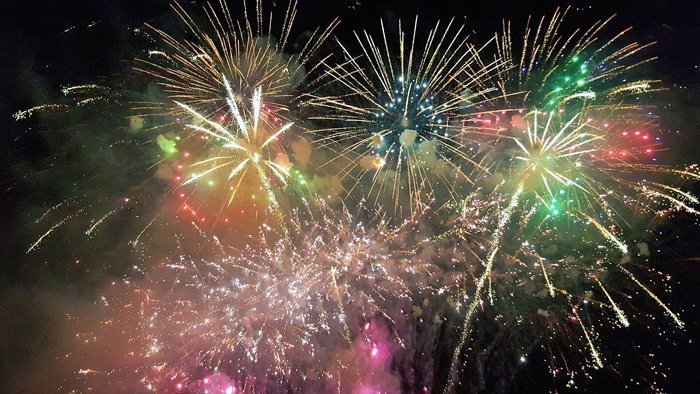 When to visit Rio de Janeiro?
The hot and dry months in this city is September and October, the rains begin in November and continue until December – February. The temperature in Rio de Janeiro from December to March can reach +30 and above. The water temperature is + 24. Humidity on the coast is always high.
Perhaps February is the best time to visit Rio, but it is also the most expensive. The most obvious explanation of the high prices February in Rio is the world famous Brazilian Carnival. A quieter time to visit is from September to November, and the second half of March. Prices are not so high and the weather quite comfortable.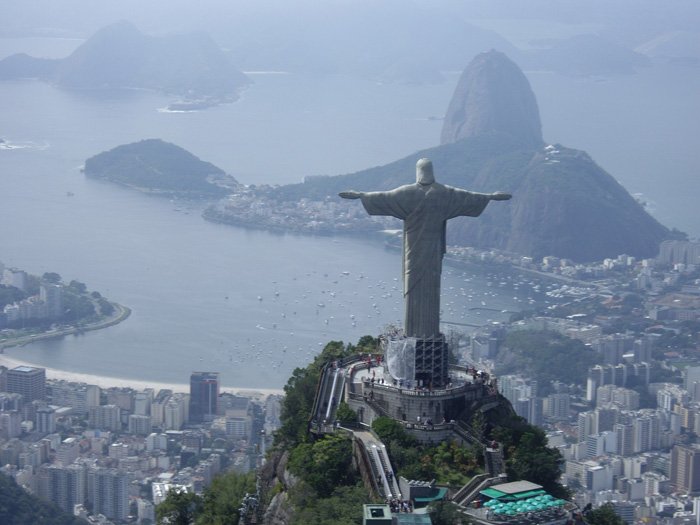 When is the carnival in Brazil?
Of course, should also mention the Brazilian Carnival, which is traditionally held 40 days before Easter. Usually, this date falls in February or early March. By the way, this festival is so colorful and exciting show that some tourists, surrendering entirely to this celebration, in the end, may not find his watch or wallet. Beware!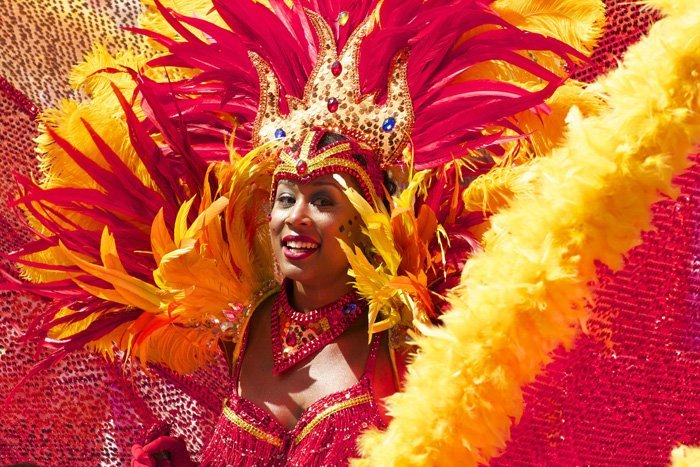 What is known about Brazil today?
In Brazil is widely developed tourism industry because the government pays her much attention. Tourists can enjoy beautiful beaches with developed infrastructure, comfortable hotels and apartments.
Brazil is a country of dancing and fun music and almost every tourist can easily master this skill. The most famous dance of this country is considered Samba. It's fiery and very emotional dance wich expres feelings to your partner vividly. Brazil is also famous for its festivals, in which can take part every tourist.
The splendor of carnival in Rio de Janeiro, the Amazon jungle, cascades and waterfalls, popular beaches, famous football, great food, and wonderful hotels – this is the approximate list of what is Brazil for tourists today.
Visit Brazil and get your own idea of this country!